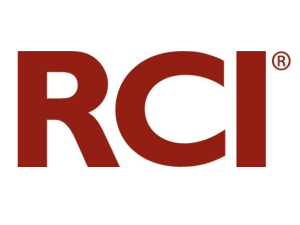 Hollywood, FLA. (May 6, 2016) — RCI, the global leader in vacation exchange, won three awards Wednesday night at the American Resort Development Association (ARDA) 2016 Awards Gala Dinner.
Among the most prestigious of the accolades is the ACE Spirit of Hospitality Award, which RCI's own Elizabeth Christeson earned for her outstanding leadership and contributions as an innovative thinker and knowledgeable expert to the business.
"Everyone at RCI is thrilled to congratulate Liz on her recognition," said Gordon Gurnik, president of RCI. "At RCI, we pride ourselves on our 'Count On Me' culture with everyone we meet. Liz embodies our philosophy through her kindness, respect for others, hard work, charitable actions and positive outlook, both in and out of the workplace."
As the director of RCI's affiliate reporting and business solutions team in product management and resort operations, Liz and her team are crucial contributors to a variety of initiatives across business relative processes. Her willingness to knowledge-share and enable her team to do great things for the business makes her an invaluable member of the RCI® team.
RCI was also recognized with the following awards:
Reputation Management Team: Timeshare Online Listening Center® (TOLC)
Social Media Campaign, Large Company: WeChat Launch Campaign in China
"Winning these awards from ARDA means the world to us," continued Gurnik. "They reinforce all of the amazing work we are committed to doing, and we are thrilled to continue to offer high quality services and support to our affiliates and members."
About RCI
RCI is the worldwide leader in vacation exchange with approximately 4,300 affiliated resorts in more than 100 countries. RCI pioneered the concept of vacation exchange in 1974, offering members increased flexibility and versatility with their vacation ownership experience. Today, through the RCI Weeks® program, the week-for-week exchange system, and the RCI Points® program, the industry's first global points-based exchange system, RCI provides flexible vacation options to its 3.8 million RCI subscribing members each year. RCI's luxury exchange program, The Registry Collection® program, is the world's largest program of its kind with approximately 200 affiliated properties either accessible for exchange or under development on six continents. RCI is part of Wyndham Destination Network and the Wyndham Worldwide family of brands (NYSE: WYN). For additional information, visit our media center. RCI can also be found on Facebook, YouTube and Twitter.
1RCI Ventures® magazine is an independent publication and has not been authorized, sponsored, or otherwise approved by Apple Inc. Apple, iPad® and the Apple logo is a registered trademarks of Apple Inc., registered in the U.S. and other countries.
PRESS RELEASE SOURCE: RCI